Periodontal (Gum) Treatment in San Jose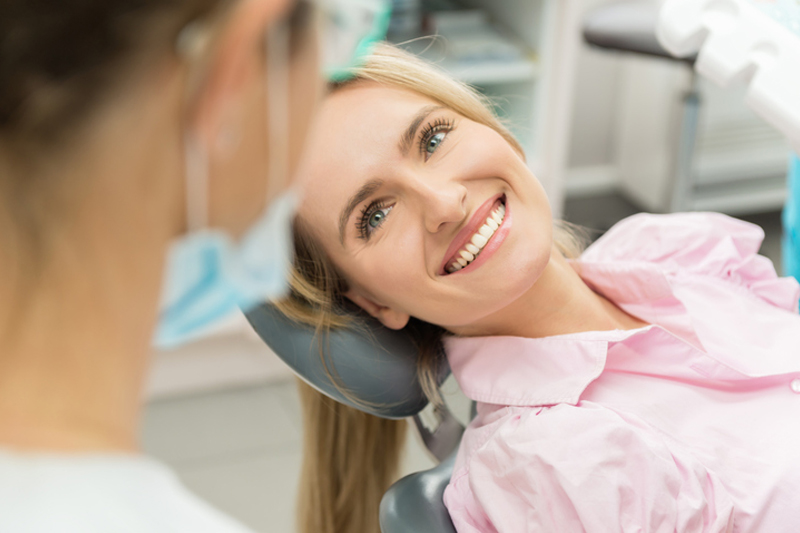 At First Choice Family Dental Office, seeing our patients smile with confidence and take pride in their oral health is a vital part of our practice. Many patients find themselves with sore, swollen, or bleeding gums and come to us to get to the root of the issue. For some, the cause of symptoms is Periodontal (gum) Disease.
Signs of Periodontal Disease
When bacteria in plaque builds between the gums and teeth, it can cause periodontal (gum) disease. Gum disease is often silent, so most people do not notice there is an issue until the symptoms of the advanced illness appear. The Academy of Periodontology (AAP) describes common warning signs as
Red, swollen or tender gums or other pain in your mouth
Bleeding while brushing, flossing, or eating hard food
Gums that are receding or pulling away from the teeth, causing the teeth to look longer than before
Loose or separating teeth
Pus between your gums and teeth
Sores in your mouth
Persistent bad breath
A change in the way your teeth fit together when you bite
A difference in the fit of partial dentures
If left untreated, periodontal (gum) disease can cause mouth odor, loose, receded teeth and eventually loss of teeth. We desire to not only treat, but also help patients prevent periodontal (gum) disease.
Though periodontal (gum) disease is a serious condition; it is preventable. Patients can prevent the onset of gum disease with daily brushing, flossing, and swishing with mouthwash.
Periodontal Health Evaluation in San Jose
The AAP recommends that adults receive an annual periodontal health evaluation to detect and prevent gum disease. Dr. Nguyen follows these evaluation guidelines when determining periodontal treatment options for patients. The assessment includes examining the patient's teeth, plaque, gums, bite, bone structure, and ask about common risk factors for periodontal (gum) disease – smoking, age, genetics, etc.
After the evaluation, Dr. Nguyen will assess the patient's oral health to determine if periodontal treatment is needed. At First Choice Family Dental, we focus on preventive and nonsurgical procedures to maintain and control periodontal (gum) disease, so patients in San Jose can have healthier and happier smiles.
If you are concerned about the state of your oral health or have additional questions about our periodontal (gum) disease treatment, please call 408-971-3600. We would be happy to answer any questions or schedule an appointment to help you achieve a confident and healthier smile.