Implant Crowns in San Jose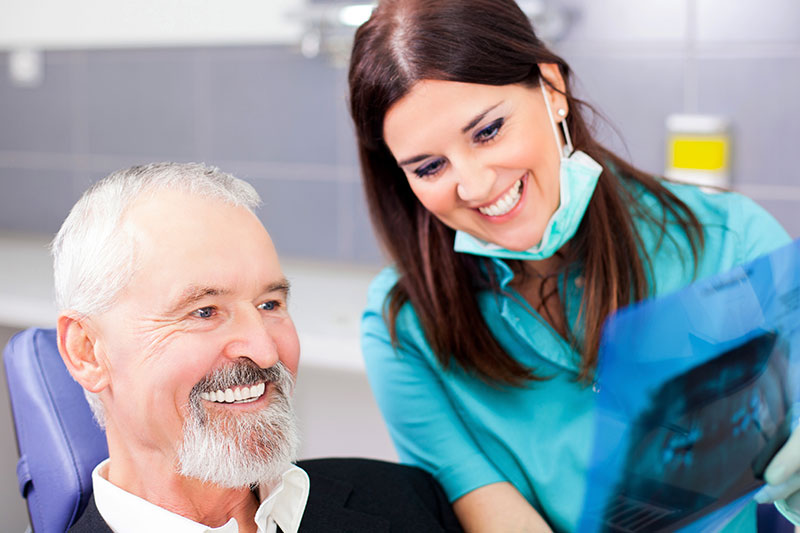 Restoring a patient's tooth to provide a brighter and more confident smile is a high priority at First Choice Family Dental Office. We offer implant crowns to complete the dental implant process by giving a patient's new tooth a natural, practical look. With an implant crown, patients cannot only replace a missing or damaged tooth but also improve their overall oral health. There are two types of implant crowns, cement-retained and screw-retained, to restore a patient's smile.
Cement-Retained Implant Crowns
For cement-retained implant crowns, dental cement is used to attach this prosthetic to the post on the external-facing end of an implant. The most recognizable benefit of this device is the simple attachment procedure along with the look and feel of a natural tooth. This crown can be formed with a variety of materials such as ceramics, porcelain, gold, silver, and composites.
Screw-Retained Implant Crowns
Screw-retained implant crowns are attached using a lingual and occlusal screw. This type of top is designed with a hole on the occlusal or lingual part. One apparent benefit of this design is that the dentist is able to connect the crown directly to the implant using a fixation screw which makes it easier to perform procedures on the crown in the future. Occasionally, this type of crown installation might need to be tightened or repaired to ensure a proper fit.
Both implant crowns are beneficial to patients overall dental health. Implant crowns along with dental implants provide the best options for patients wanting to restore their bright smiles.
The Best Tooth Replacement Option
Implant crowns are the most effective way to replace a tooth. With their natural look and feel, the crowns allow implants to mimic the natural use of patients' teeth. Caring for implant crowns is the same as caring for natural teeth. Daily brushing, flossing, and swishing with mouthwash will help keep implants and patients mouths healthy. Both implant crowns can restore patients smiles to optimal health and provide patients with a greater self-confidence by no longer worrying about their dental appearance.
Are you wanting to improve your smile by replacing a missing or damaged tooth? Call our office at 408-971-3600 to schedule your consultation to find out if implant crowns are the best option for you in San Jose. We would love to meet with you to determine if you are a good candidate for implant crowns and answer any questions or concerns you may have about the process.